The events of the last 12 months
Wednesday 18 October 2023, in the Saffron Walden Library at 8pm
Every picture tells a story, a talk by Martin Turnbull (although given by Martin Everett as Martin Turnbull was unwell).
Local photographer David Campbell took thousands of photographs of Saffron Walden during his lifetime. Many of these survive only as negatives, which were transferred to the Gibson Library after his death. Since last year Martin Turnbull has been searching and indexing this collection, and has digitised and converted nearly 2,000 negatives into positive photographs. During this illustrated talk he will describe the collection and show some of the images that have been re-discovered.
Martin Turnbull is the co-author, with John Tennant, of a new book 'Lost Walden' published this month and featuring old photographs of Saffron Walden from the collections of the Gibson Library and Saffron Walden Museum.
Wednesday 5 July 2023, Visit to David Parr House, Cambridge, at 11:30 am and 1:30pm
Full details are included in the attached sheet, 2023 David Parr House Visit webpage.
Thursday 22nd June 2023 at 8:00 pm via Zoom
The Survey of London in Whitechapel, a talk by Peter Guillery.
The Survey of London is a topographical and architectural-historical project founded in 1894 in East London. In 2022 the Survey published the 54th and 55th volumes in its continuing main series. These massive volumes are devoted to the parish of Whitechapel, and are the first Survey volumes on an East London district north of the Thames in 28 years - south of the river there has been Woolwich (vol. 48, 2012). This talk described some innovative aspects in the Survey's approach to documenting Whitechapel, some well-known highlights, and some less well-known interest in the southernmost part of the parish of Whitechapel. The Gibson Library has an almost complete set of the Survey volumes.
Peter Guillery was a researcher, writer and editor for the Survey of London on and off from 1986 to 2021. His work for the Survey of London covered areas ranging from the Isle of Dogs to Clerkenwell, Marylebone, Woolwich and Whitechapel. Away from the Survey his publications include The Small House in Eighteenth-Century London (2004), Behind the Facade, London House Plans 1660-1840 (2006, with Neil Burton) and, as editor, Built from Below: British Architecture and the Vernacular (2011) and Mobilising Housing Histories: Learning from London's Past (2017, with David Kroll).
Wednesday 10th May 2023 at 7:30 pm in the Saffron Walden Library - 40th Annual General Meeting
Details are held on the Society's 2023 AGM webpage.
This was followed by "The personal library of George Stacey Gibson", a talk by Martin Everett.
Thursday 30th March at 8pm in Saffron Walden Library.
"Early modern manuscript recipe collections and their (historical) uses", a talk by Dr Sara Pennell.
After being sorely neglected, 18th-century, and earlier, handwritten collections of culinary, medicinal, household and veterinary recipes and prescriptions, have become potential sources for the study of social histories of medicine and health, of food and diet and of domestic knowledge in general. The lecture addressed those manuscripts held by the Gibson Library, in particular a recently restored example penned by Elizabeth Lindsey.
Dr Sara Pennell is associate professor of early modern British history at the University of Greenwich.
Saturday 1st April, 10am to 4pm, an Exhibition in Saffron Walden Library
"Plague water, Possets & Pies: The Kitchen in Georgian Walden."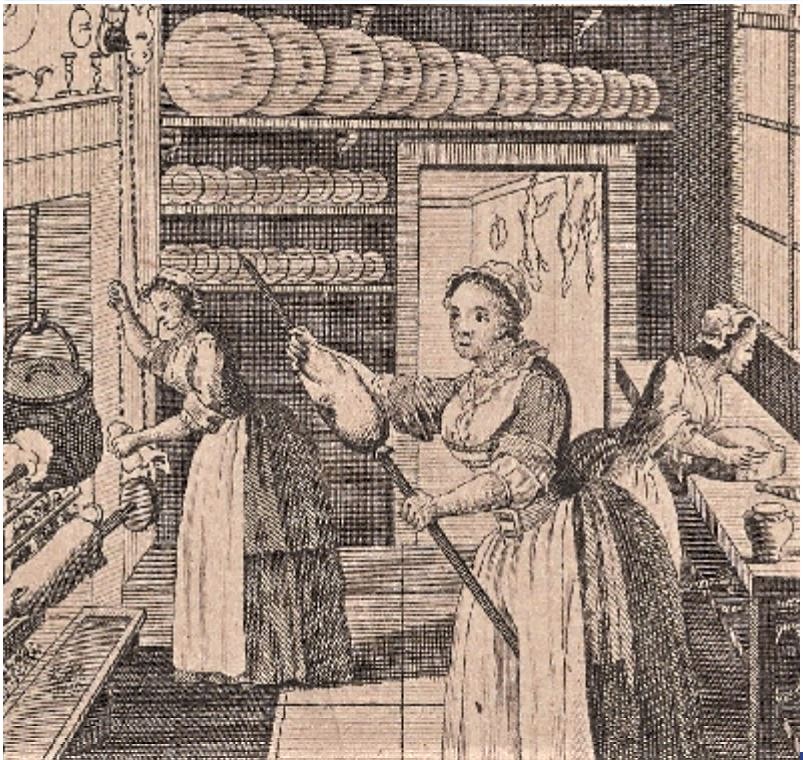 Thursday 13th April at 8pm by Zoom.
"The care of his diet is now the material article: Recipes to mitigate the ill-effects of teething in eighteenth-century England", a talk by Dr Helen Esfandiary .
As trivial as the appearance of a tooth is to a modern mindset, it once bore a significance that went far beyond simply marking a routine milestone in a child's development: for teething could kill. Discover what Georgian mothers - and their day-to-day medical practitioners - did to prevent or mitigate its life-threatening potential. Eighteenth-century recipe books, commonplace books, receipts, and correspondence reveal a surprising amount about how mothers went about this.
Dr Helen Esfandiary is a cultural historian interested in the body, medicine, disease, and gender in 18th-century Britain.
Thursday 16th February at 8pm in Saffron Walden Library.
"The Day The Magic Circle Came to Saffron Walden", an illustrated talk by David Walsh.
(Postponed from 5th January.)
The Magic Circle, a renowned members-only club for magicians, has been referred to as the circle without end, but it certainly had a beginning. Founded at the beginning of the twentieth century when interest in magic was at its highest, it attracted both professional and amateur magicians alike. Many had honed their skills in the unforgiving world of the music hall, and deception was as much a part of their lives off stage as it was on. A local resident and master magician, Billy O'Connor, was one such individual and as a result of an unlucky accident in Wimbish in the 1940s, he brought eight esteemed members of the Magic Circle to perform at Saffron Walden Town Hall. For one night only we will go back in time, take our seats in the front row and meet these colourful characters.
Dr David Walsh AIMC is an Associate of the Inner Magic Circle and a member of the International Brotherhood of Magicians. He has a special interest in the theory and practice of card magic, and for the past ten years, he has been researching the lives of some of the lesser-known magicians in the history of magic, specifically those that fought in the First World War.
Tuesday 15th November at 8.00 pm via Zoom
"The Country House Library - a Grand Tour"
Speaker: Mark Purcell
An illustrated exploration of libraries, books, and their owners, over 600 years.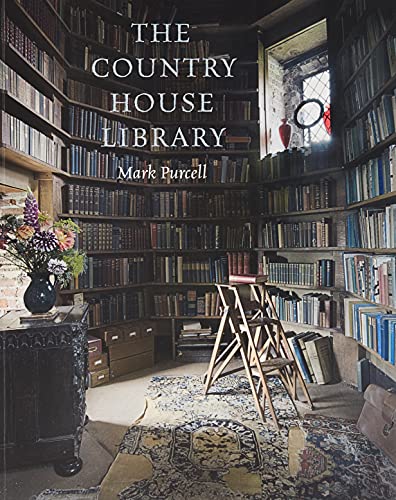 Mark Purcell is Deputy Director for Research and Collections at Cambridge University Library, and a Bye-Fellow of Pembroke College. For 15 years he was Libraries Curator to the National Trust, publishing The Country House Library in Britain and Ireland with Yale University Press in 2017.